I know what you may be thinking, I'm not ready to start shopping for back to school supplies! But with four kids, I start shopping for the next school year as early as February. Around that time, I find end-of-the-season winter clothes and coats that are marked down. I estimate what size I believe the kids will be wearing in the fall and grab what is left. If you can wait a little longer for the unbelievable deals and still find the sizes you need, start shopping May – July.
My favorite spots are JCPenney, Kohl's, Walmart, Macy's, Burlington, Children's Place, Meijer and the kid stores at Birch Run.
Last summer, I was able to get Levi jeans for all three girls in June from Kohl's for $7.49 – $10. I love JCPenney because if you sign-up for reward points and wait for weekends when the standard $10 off $25 coupon is advertised, you can use your reward points with it. I usually wait until clothes are marked down to 60-80% off and spend under $100 for several items. Coats that were once $100 or higher are on often on sale as low as $5 and as high as $40.
I know the clearance racks may be full of clutter, but they are also full of hidden treasures!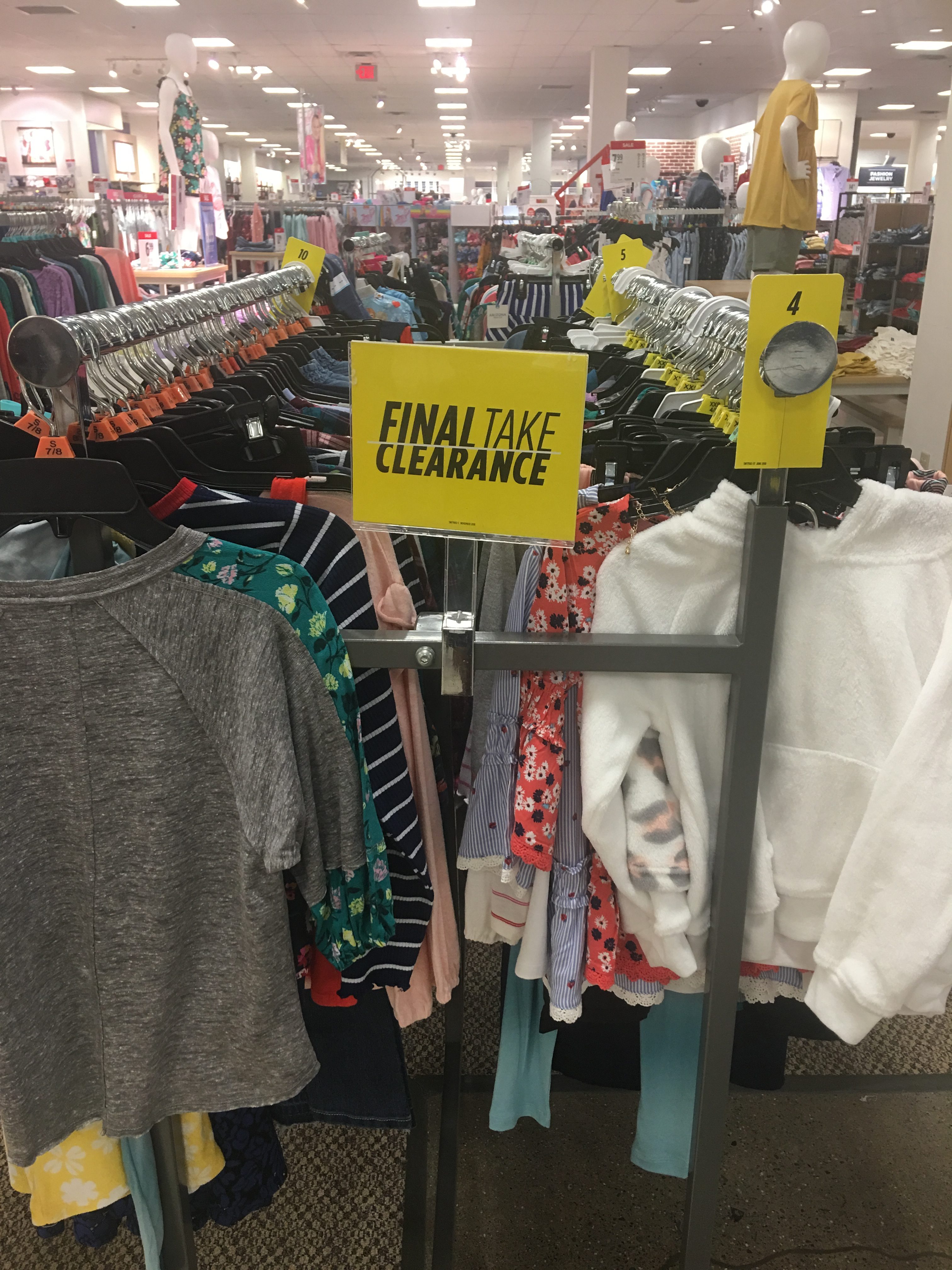 I also shop early for school supplies.
I have two kids in middle school and two in elementary, so I pretty much have the supply list down to a science. You can't go wrong grabbing backpacks, crayons, pencils, pens, glue, and notebooks even if you don't have the supply list. Staples marks down certain items as early as June. To make room for new backpacks, last year's backpacks are usually marked down. Don't forget about your side stores like Family Dollar and Dollar General because they have nice clearance sections for items like sandwich/snack bags, lunch bags, containers, Clorox wipes, sanitizers and more.
Keep an eye out on ads from Staples, Walmart, Office Depot, and Walgreens in July. You can find backpacks for $5 and supplies for a penny! Coupons for supplies come out toward the end of July, beginning of August. If you're unsure how to get the most bang out of your coupons, check out Coupon Mom online. She gives you a breakdown of where to use your coupon, what to pair it with, and what your final cost will be. Can't go wrong with that! There are also some local moms that coupon for you, sell their bundles, and share their deals. Coco's Delight on Facebook is great at finding deals in Genesee County and sharing them in the group. Other people can post their deals as well.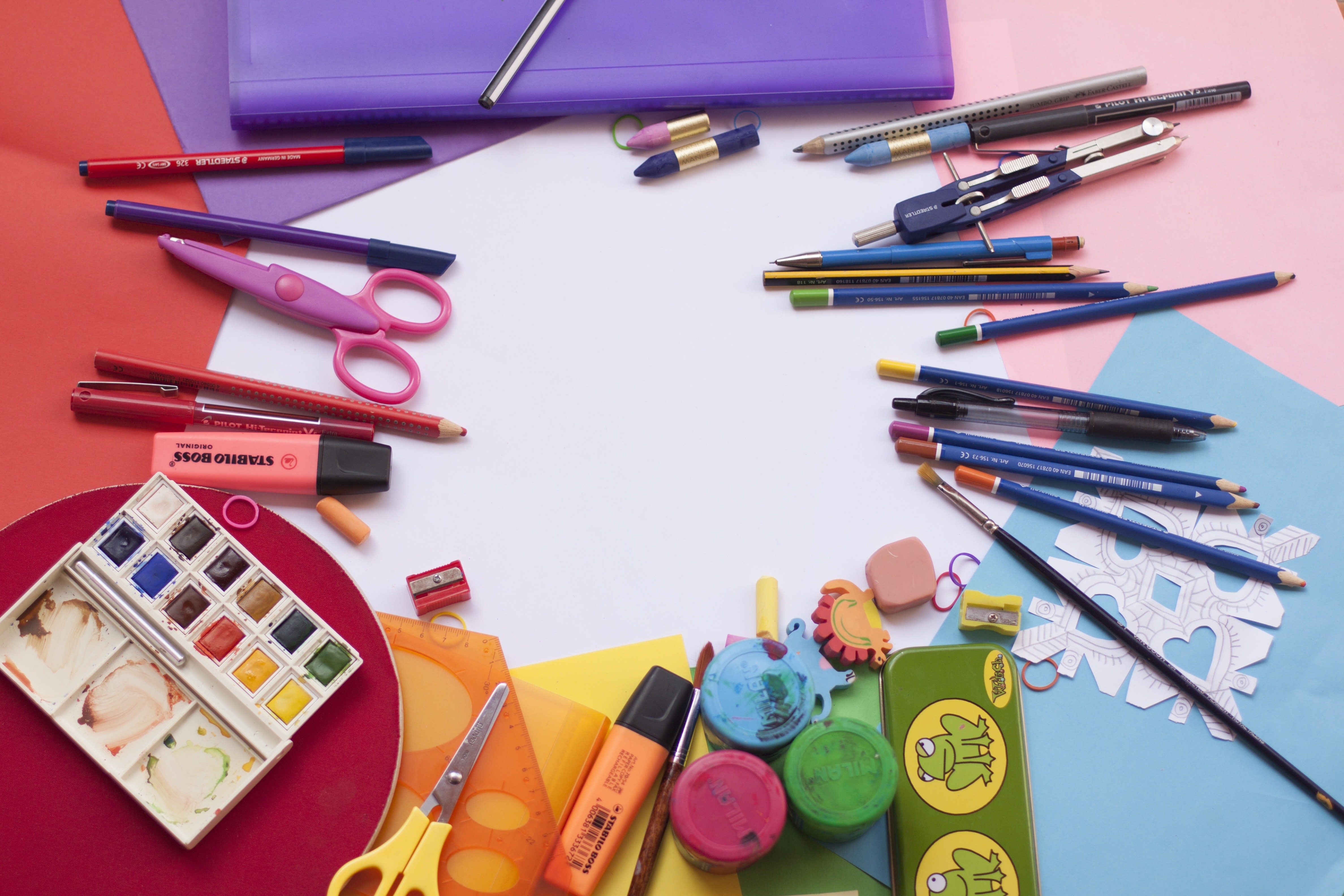 Starting early means beating the crowds!
Eliminate the stress of shopping with those who wait until the week before school starts or the day after orientation, trying to scour the store for everything on their list. Of course, there may be some specific last-minute items you'll need like a red folder or green memo book. That's to be expected. Starting early means I am usually less stressed at the beginning of the school year because I've saved money, time, frustration, and I feel everyone is prepared.
Although we are taking the time to enjoy our families this summer, if you're out shopping anyway, grab a few of the things for the school year when you catch a sale. Use the extra money you've saved on something special for yourself!
Be sure to share your best back to school deals with Mid-Michigan Moms too!