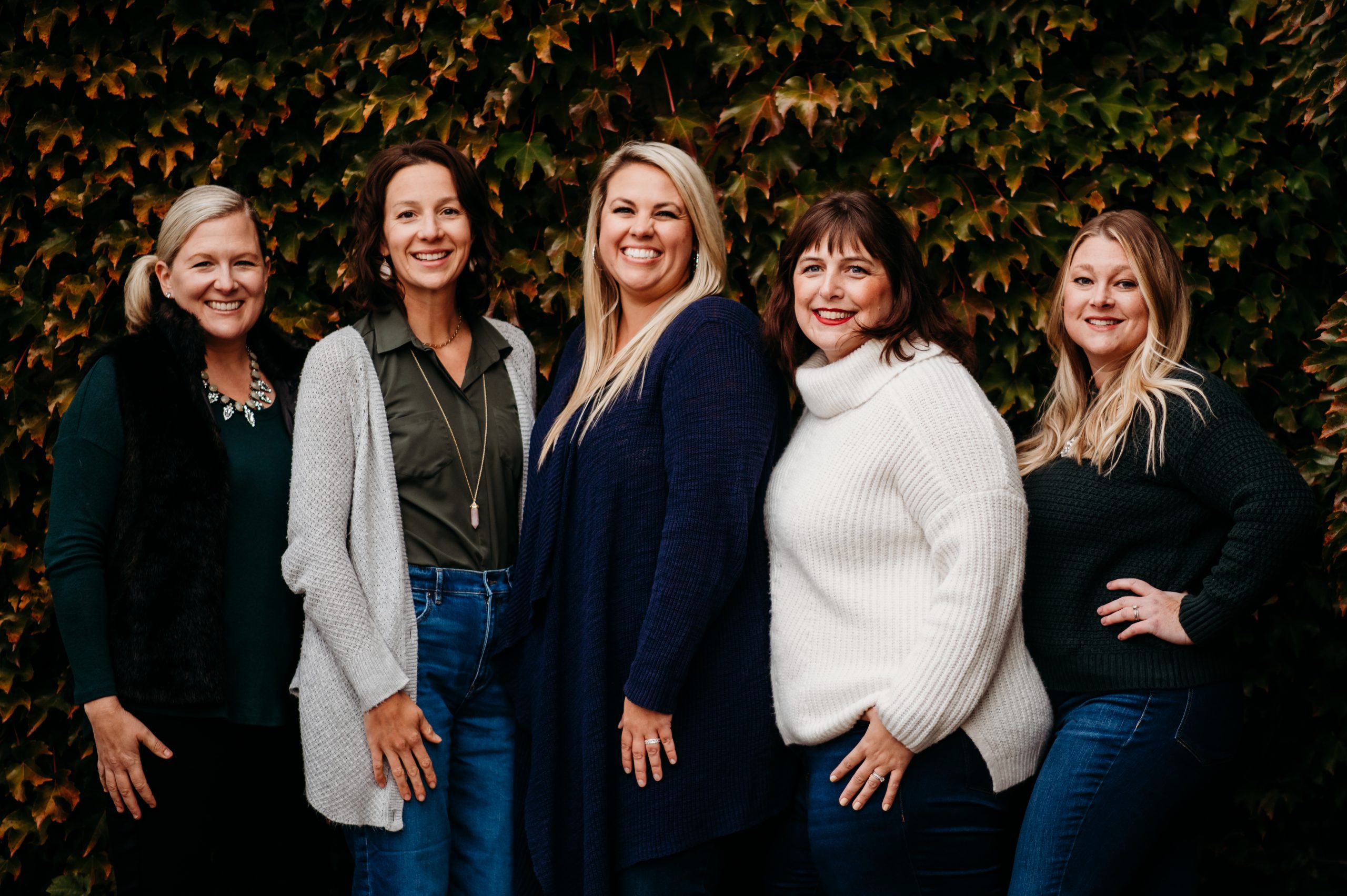 Welcome! I'm Courtney, Founder, and Co-Owner of Mid-Michigan Moms. I'm a Mitten born and raised mom of three. Over five years ago, my passion for writing led me to connect with other moms in my community. Together, the Mid-Michigan Moms team strives to connect you with one another, and with the best of what our area has to offer. We share real, authentic stories of life and motherhood. We get together in-person and virtually. We share tips and tricks. We showcase top-rated and mom-approved businesses and services that we believe in and have experienced first-hand. We are an inclusive group of moms with growing families, just like you. Welcome to our amazing network. I'm so glad you're here.

Hello Mid-Michigan! I'm Stephanie, Owner of Mid-Michigan Moms Blog and a working mom of two. I love everything about living in Michigan – that means lakes in the summer and snow in the winter. When I'm not spending time outdoors with my family (or working) I love cooking, a good Michigan State game, Bravo shows, trips to Target, or just finding fun stuff to do in the area. I am so excited to share and learn along with you in this journey called motherhood!

Jessica is a Mid-Michigan Mom who enjoys this beautiful life with her husband Tyler & two little kids. Jessica works part-time as a Recreational Therapist and enjoys a healthy balance of work life and mom life. She loves to travel, organize, decorate her home, soaks up the sun any chance she gets, walks with her neighborhood mom friends, and time on the lake with her family.

Amanda is a stay-at-home mom to an adorable toddler and two puppies. A self-proclaimed momarazzi she also runs a side business at

Amanda Shaffer Photography

. With a camera and coffee in hand, she feels she can conquer anything. She is originally from a small sleepy town and is navigating motherhood and being in a new city all at once. Her husband is her biggest supporter and fan. They are both excited to see all of the opportunities being in Lansing has to offer their family. Photograph by Natalie McIntire Photography.