Cabin fever setting in? Haven't gotten out of the house in a while? Sticking to a budget with this crazy inflation? With winter here, it can be a challenge to keep the "fire" alive with the craziness of life. Sprinkle on cold weather and kids driving you up a wall, it can be a recipe for some hot tempers dousing the flame of love between you and your significant other.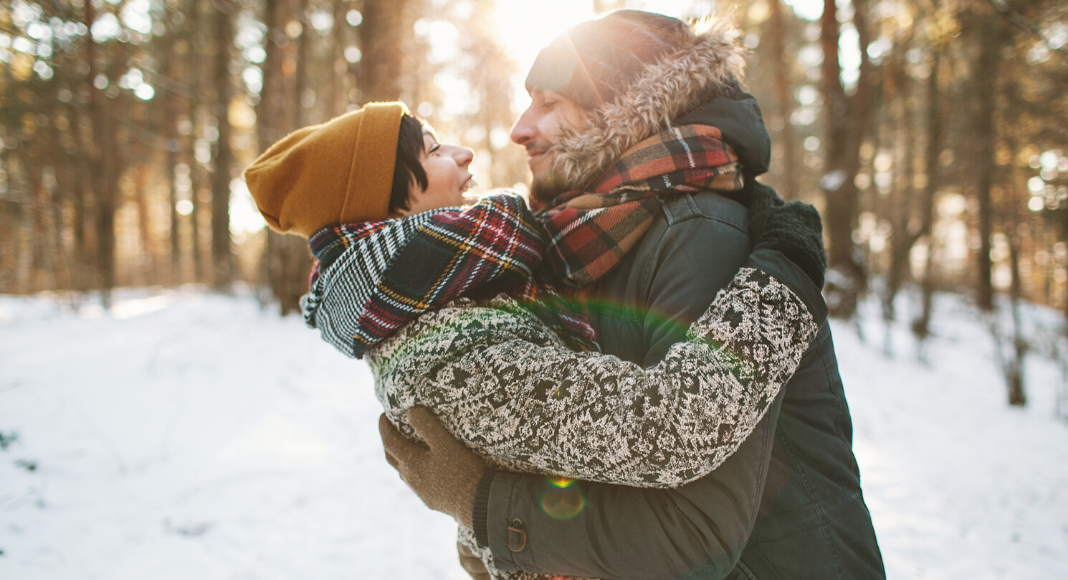 My husband and I have an odd love for winter so, for date nights, you can catch us outside roaming around on trails or going on a walk. We're generally not big spenders either so, we've had to get creative with what we do. Here are my favorite cheap, fun, and worthwhile activities you can do that will get you reconnected during the coldest months of the year.
Budget Friendly Date #1. Go for a winter hike/walk.
Since my husband and I live in Michigan, there are plenty of trails to hit up that are beautiful, and quiet, this time of year. But, If you don't have access to trails, bundle up and head for a walk around your city. The fresh air is always a good idea and hitting up your local coffee shop is a great way to shop local.
Budget Friendly Date #2. Head to the ice rink.
Classic date night! No matter how good, or bad, you might be at this one, it's always fun to laugh together; especially when you fall over. Be sure to grab a cup of hot cocoa or a snack from the concessions while you're there!
Budget Friendly Date #3. Catch a movie during the day.
Y'all, I can't tell you how much I appreciate matinee prices at movie theaters! The cheaper, the better for this frugal mom. Check out your local movie theater for times and prices. Some theaters even do special deals on certain days.
Budget Friendly Date #4. Go on a winter scavenger hunt.
This is a fun one to do with just your significant other or a couple of friends on a double date. All you need is a list and a camera! Take photos of each thing on the list as you go along and have your last clue be your final stop. It could be dinner, coffee, or just a place to hang out and relax; whatever suits you! You'll be making memories, saving money, and having a great time.
Budget Friendly Date #5. Date night at home.
No time to schedule a date night? Finances not allowing time for a sitter? Pick up some of your favorite snacks/drinks, blow the dust off of your favorite games, and have a simple date night at home. Sure, you won't be going anywhere, but for those who don't like the cold and snow, this is perfect and budget-friendly.
Dates don't need to be stressful; especially during the winter. Get creative and keep the flame alive. Remember, dates are meant to focus on reconnecting – NOT the budget or today's problems. Be intentional.
What budget-friendly ideas would you add to this list?