Hi Mid-Michigan! I'm Lindsay, a small town mom and brand new contributor for Mid-Michigan Moms. I am married to my husband, Sean, and we have two boys and two fur babies. My life is full of chaos, but I am not sure I would have it any other way.
I grew up in a very small town, a village, and I still live there today. It is one of those places that only has two stop lights, a few stores, and you pretty much know everyone.
Growing up I said I hated it but 30 years later here I am. It really is a great place to live and a terrific place to raise children.
I loved everything about high school, including athletics, friends, and Friday night football games. As a junior, my basketball team won the State Championship and that was a huge accomplishment. I am still very proud of that today! After high school, I went away to college and realized I did not like being away from "the village" so I came back home to my small town and continued school and work. After about 10 years, I finished college. Although I went to school as long as doctors do, I am not a doctor. My degree is in Criminal Justice, but I ended up becoming a social worker. In 2011 I was hired by the State of Michigan as a Children's Protective Services worker. That is hands down one of the most difficult jobs ever! I loved it for a while but quickly got burned out. After five years, I transferred to Adult Protective Services, where I still am today.
After being in the child welfare system I had the urge to become a licensed foster parent. There were so many kids in need. I discussed it with my husband because, apparently, that is the right thing to do. He said no, I said yes, and we got licensed.
The process of lengthy and frustrating, but well worth it. The day after our license was approved we welcomed two very sweet boys into our home. We fell in love with them and after eight months of having them, it was time for them to return to their biological mother….or so we thought. Fast forward a couple of years and we have adopted them. I can't spill all the beans now or I won't have anything to write about later!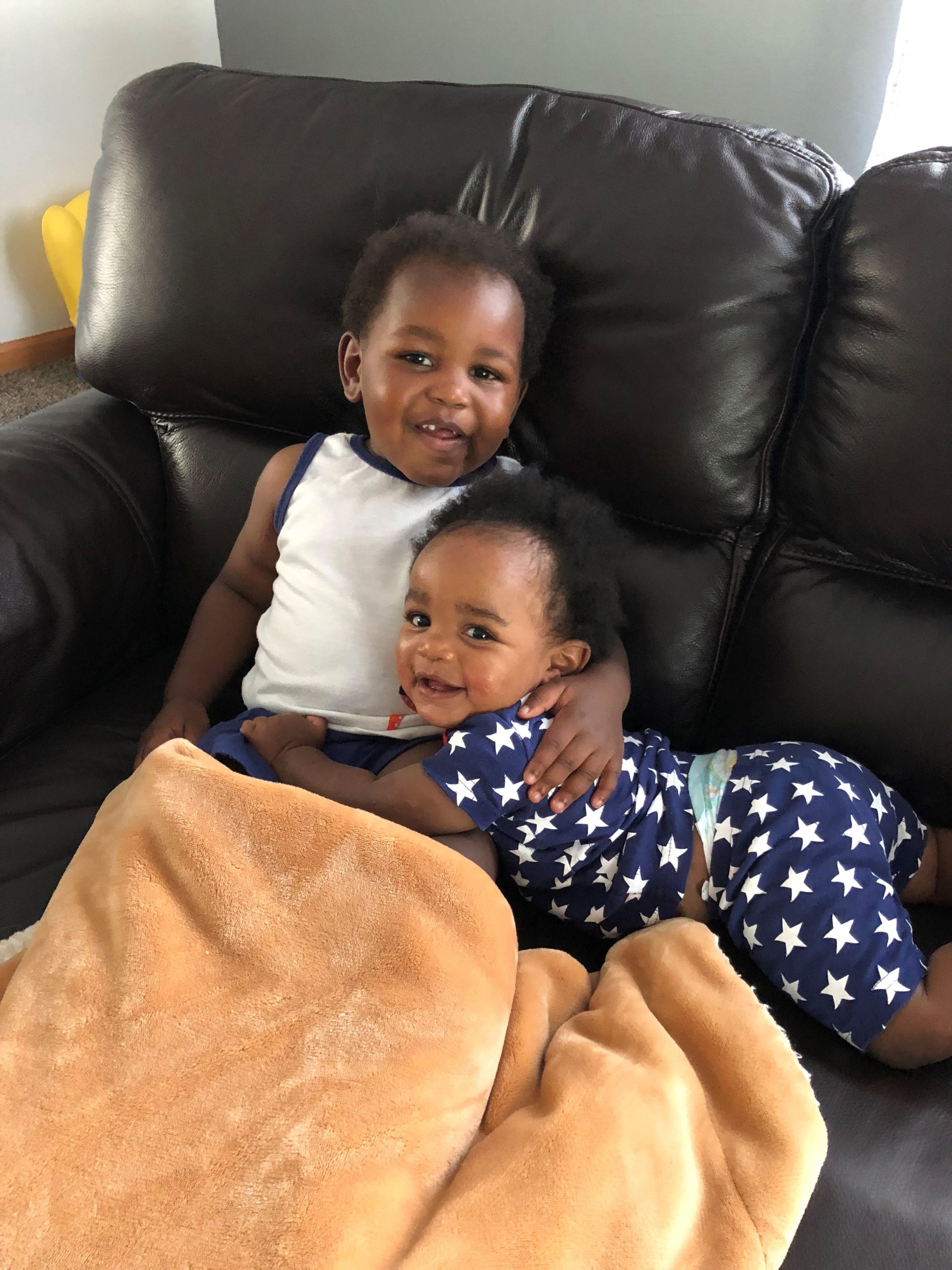 Outside of working and being a wife and mom, I absolutely love coaching basketball. I have been a coach for 19 years and my dream was always to become a varsity coach. I let that dream pass by a few times to stay in Morrice – my small town – and coach there. I finally decided to step out of my comfort zone and I applied and accepted the varsity job in Clio. I spent one season there before Perry, the next-door neighbor to Morrice, had a varsity opening. I jumped at that chance and I am so thankful as I love it there!
There is so much more to my chaotic life that I can't wait to share with you! I am excited to be a part of the new contributors and to take you on my journey of being a mom.