Mid-Michigan Moms is thrilled to partner with McLaren Lapeer Region and McLaren Flint to bring you Navigating Your Pregnancy, an editorial series event. In this installment of our Editorial Series Collection, McLaren, and the #MidMichiganMoms team share fifteen different posts addressing all aspects of life as a pregnant woman. From humor to stories of perseverance, no topic is left off the table. Below, Ahmed Abdullah, MD, OB/GYN, shares his best tips for pre-pregnancy planning. Tune in, learn, share, and join the conversation!
Pre-planning for pregnancy. What does it mean? What might it look like? Below, McLaren OB/GYN Dr. Abdullah shares his expertise with us, rounding out our Editorial Series, Navigating Your Pregnancy.
When planning for pregnancy, it is important to include your Obstetrician/Gynecologist in the process. If you don't currently have a primary medical professional specializing in this area, or if you're searching for a new physician, please visit the McLaren website to locate a doctor in your area.
Dr. Abdullah stresses that it is also important to focus on your physical and mental health in pre-pregnancy, before trying for a baby. We've discussed both of these topics throughout Navigating Your Pregnancy. McLaren staff member Dr. Jennifer Carty McIntosh, Ph.D. spoke on mental health and mindset, and our team shared their personal experience with preparing the body physically to take on the journey and challenge of pregnancy and childbirth.
Your physician will speak with you about taking folic acid and eating and drinking healthy foods and beverages. More specifically, Dr. Abdullah shares that, if you're currently smoking, you should stop smoking. Additionally, you should stop drinking alcohol. Your physician will go over the process regarding certain medications in order to improve your chances of becoming pregnant.
In pre-pregnancy, when trying to conceive, it is vital to know when you are ovulating. This time of ovulation is the only time of the month pregnancy is possible. It is very important that you get to know your body and your monthly menstrual cycle, so you can predict the timing of your ovulation more precisely. If you are having difficulties conceiving, you can also obtain ovulation testing kits that predict when you will ovulate, so you have a better chance at conception. If you have any concerns about trying to conceive, your doctor can discuss your specific circumstances with you in more detail.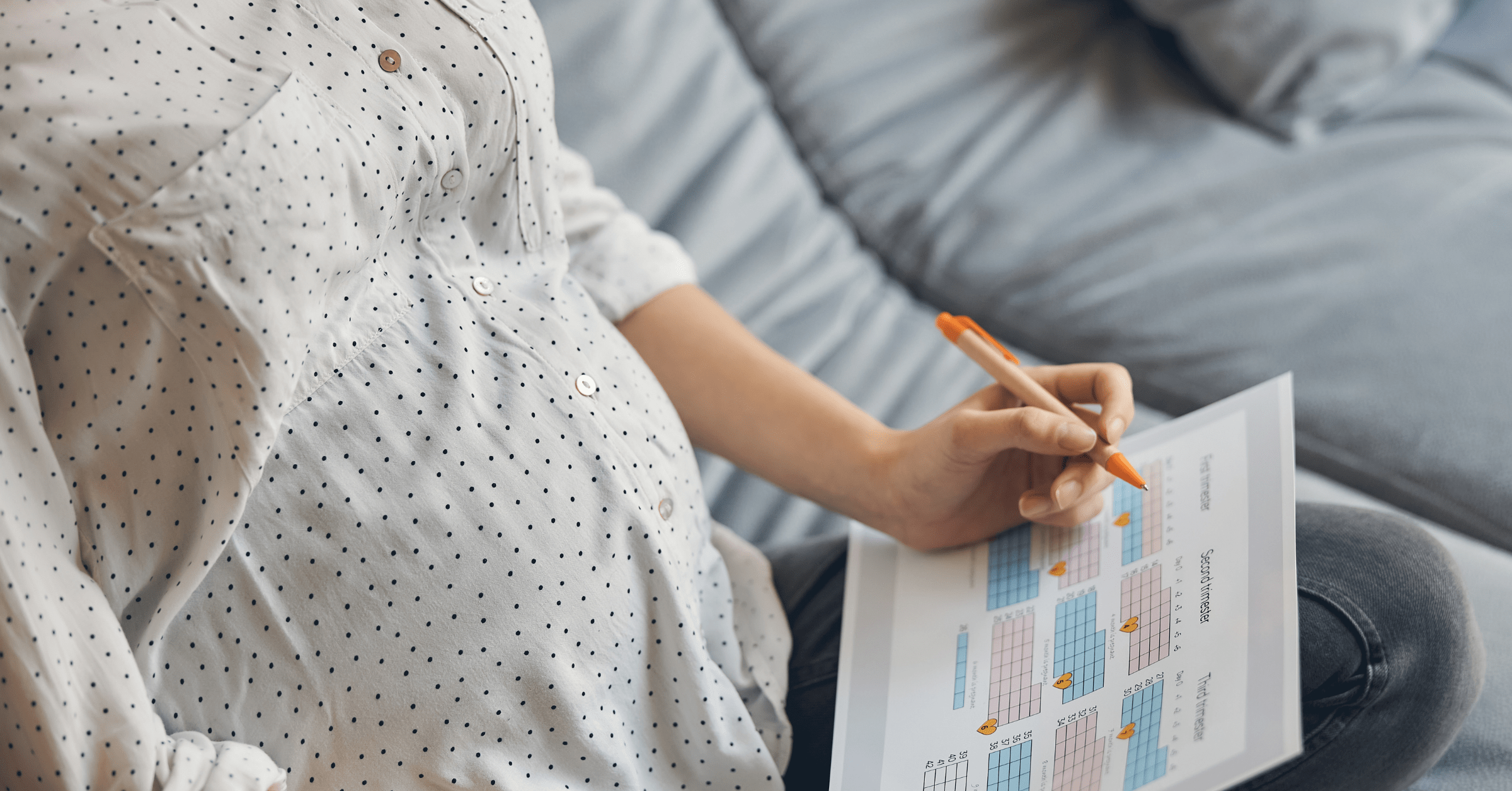 You may be pregnant if you are having the following symptoms: a missed period, fatigue, smell sensitivity, morning sickness/nausea, food aversions, mood swings, tender and swollen breasts, darker and bumpy areolas, frequent urination, bloating, raised basal body temperature, and light spotting. If you think you may be pregnant, take a home pregnancy test and if it is positive, schedule an appointment with your OB/GYN.
Keeping yourself healthy will in turn keep baby healthy!
In our Editorial Series Navigating Your Pregnancy, we share information from the pre-pregnancy phase to birth. To read our entire series, please visit our website here. If there is a topic you'd like to learn more about, please let us know! Medical experts like Dr. Abdullah and our team of seasoned moms have science-backed advice and first-hand experience. Our goal is to share our information with you and help make your own road to pregnancy better, easier, and more informed.