Sometimes life doesn't always go as you plan. Sometimes awful things happen in our world—and it's completely out of your control. My plan was to get a puppy in March so that I'd have three solid months in training him before the kids got out of school. There was no way I wanted a brand-new puppy during the summer months when the kids were home running amuck. That would be way too much for me to handle. Well, the universe had other plans.
The day before we were going to pick up our new puppy, a mini Goldendoodle, the kids' elementary school was canceled due to COVID-19. I grew anxious. With the worry of the virus consuming me and the thought of raising a puppy at home with the kids, I didn't sleep. How was I going to homeschool my two kids, work from home, AND train a puppy? There's no way, I thought.
When I told people we were getting a puppy, everyone said the same thing, "What a perfect time to get a puppy with everyone home!" Hmm, they must not know my hyper kids, I thought. I didn't believe anyone. I envisioned pee and poop all over the floor and me crying while trying to teach my kids Common Core math. I didn't think I could do it—and I was apprehensive to even give it a try.
But I have to say, I've never been happier to admit that I was wrong.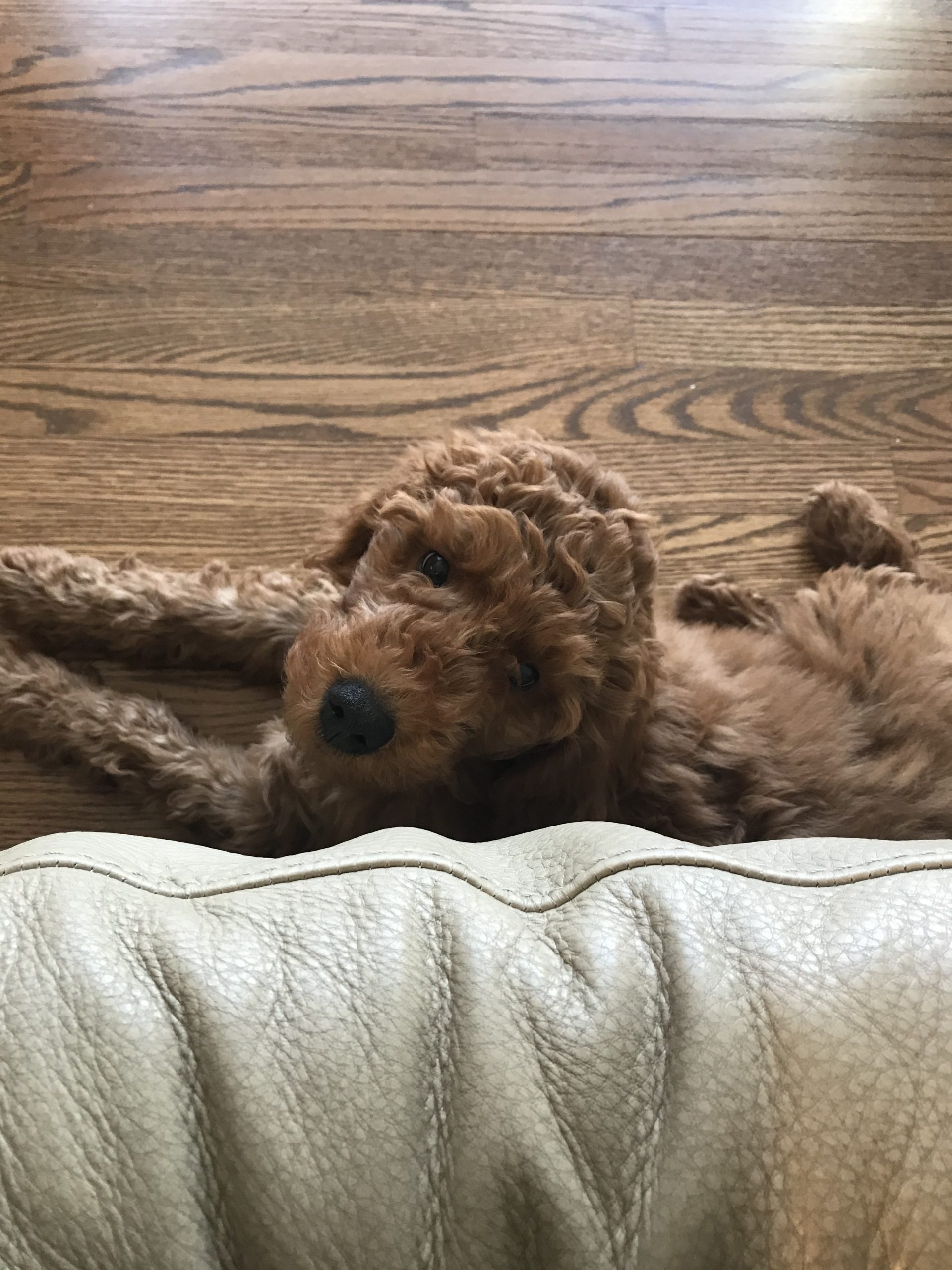 From the very first day we brought our doodle home, he has given our home joy. Even when, yes, he does decide to poop during our scheduled "reading time," or jump up on the bins we have trying to block him into the family room. Even his naughty behavior brings us joy right now! Like when my husband was trying to give our daughter a bath and our puppy sprinted into the bathroom and tried to jump right in! Our husband was doing his best to be stern with our doodle, but even he couldn't hold in his laughter. I hadn't heard that kind of laughter in months in our home.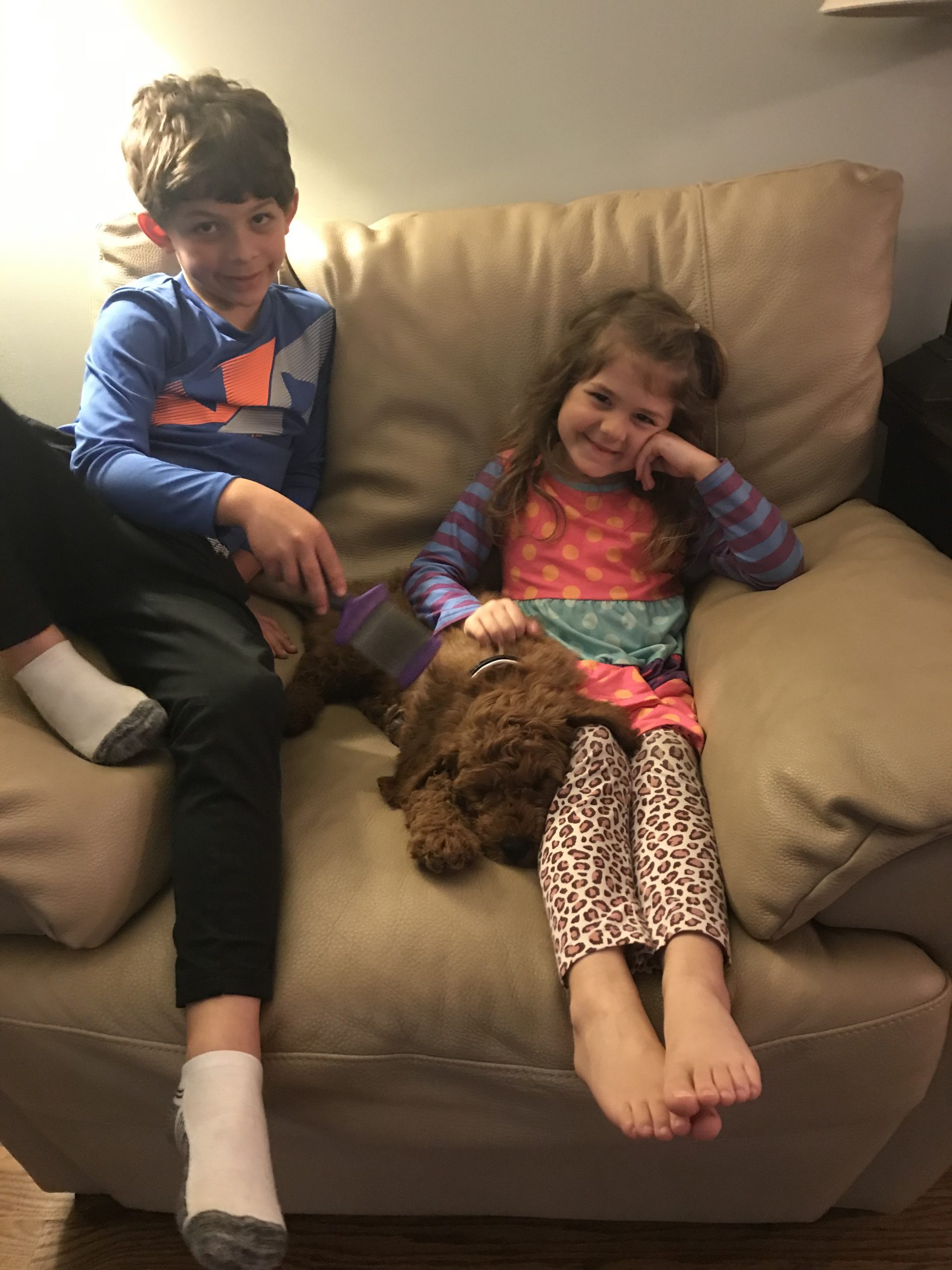 And laughter is exactly what we need right now. Our entire world is in turmoil and uncertainty. You turn on the news or even look out your window and all you see is despair and heartbreak. You don't know what tomorrow may bring—and you certainly can't look months ahead, either. The kids can't see their friends or even grandparents. Their basketball championship was canceled. My daughter's dance recital will likely be called off. And more.
But this naughty puppy? He is giving us light.
Sometimes you just have to believe that everything does happen for a reason. I was adamant that I wanted to train this puppy while my kids were still in school. But that didn't work out. And now, despite the extra work that he brings, I know that he is a true blessing for us right now. He is healing our hearts and making our house shake with laughter.
And I'll forever be grateful.