The White Pumpkin Project is a fall tradition honoring infant loss. White: a color so pure and so bright. White represents innocence. Brides typically wear white on their wedding day, and babies wear white for a dedication or baptism. But we make sure not to wear white after Labor Day. White is also a sign of rebirth. In the Roman Catholic Church, priests wear white garments to represent not the end of life, but the rebirth of a person's new life.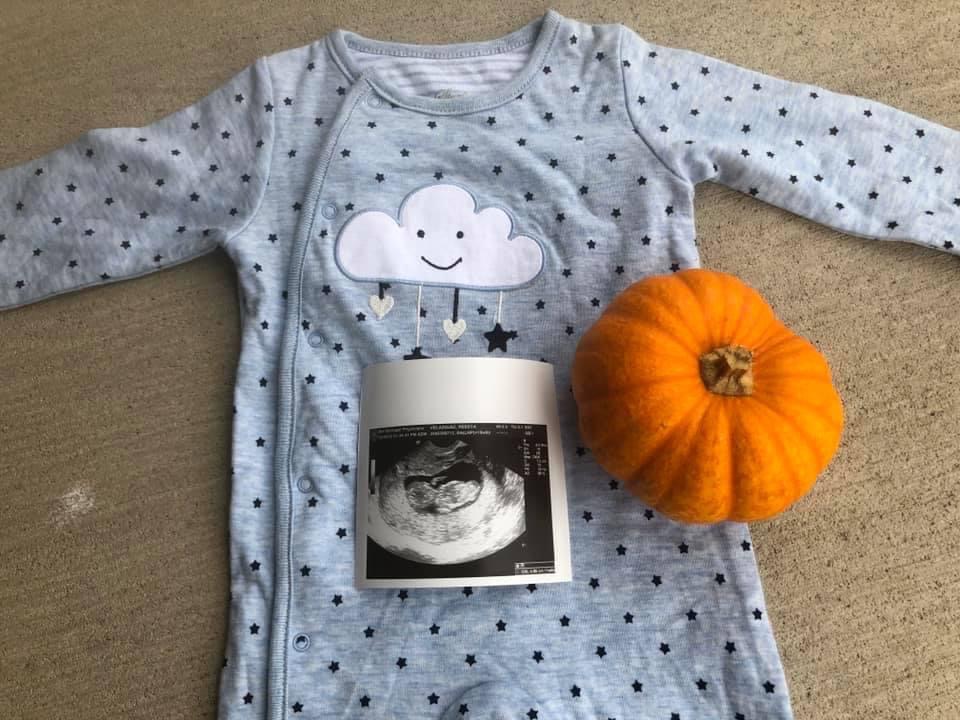 After losing our sweet Lynn, holidays became really hard for me, especially during the fall season. We loved fall so much that we announced our pregnancy back in 2019 with a really cute mini pumpkin. In 2020, my husband came across a white pumpkin and I struggle with the image sometimes.
I wholeheartedly believe my daughter was reborn into a heavenly life, but the color white is hard to see sometimes. I will never see my daughter marry or get baptized, yet we can always have a pumpkin for her.
The below poem, The White Pumpkin by Jennifer Giles, was written by a momma who also lost her baby girl at 38 weeks.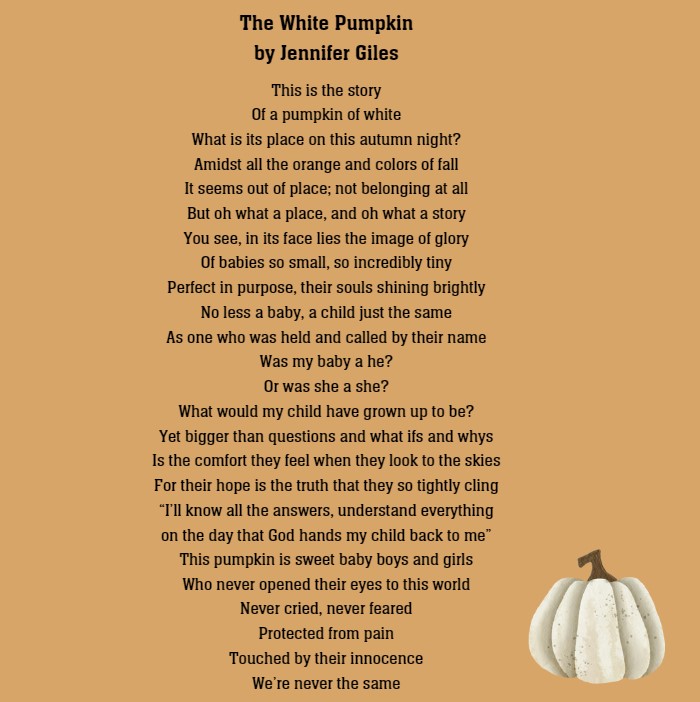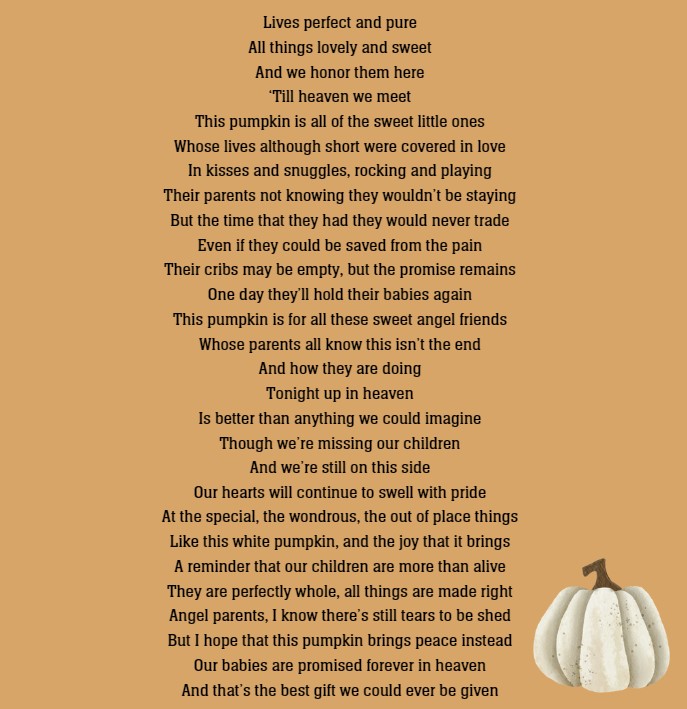 Jennifer created The White Pumpkin Project the same year my husband painted a white pumpkin for our daughter. The White pumpkin is for parents like me to remember their joyful child.
Our children may not physically be with us, but now after reading this you'll probably notice that every pumpkin patch has at least one white pumpkin.
If you see a white pumpkin at the pumpkin patch, remember that there is a heavenly child watching over their mommy.