Whether it be a resolution, necessity, spring-inspired goal or a Marie Kondo inspired aspiration, all of us have found ourselves at one point or another wanting to de-clutter, minimalize, find joy or simply get rid of a few things we no longer need.
Then you will be happy to know that there are numerous local organizations that will gladly put your items to good use. And with your donation these organizations provide countless programs and services to the Mid-Michigan area and those that live here. It's a win-win, you offload a few unneeded items and they in turn help so many.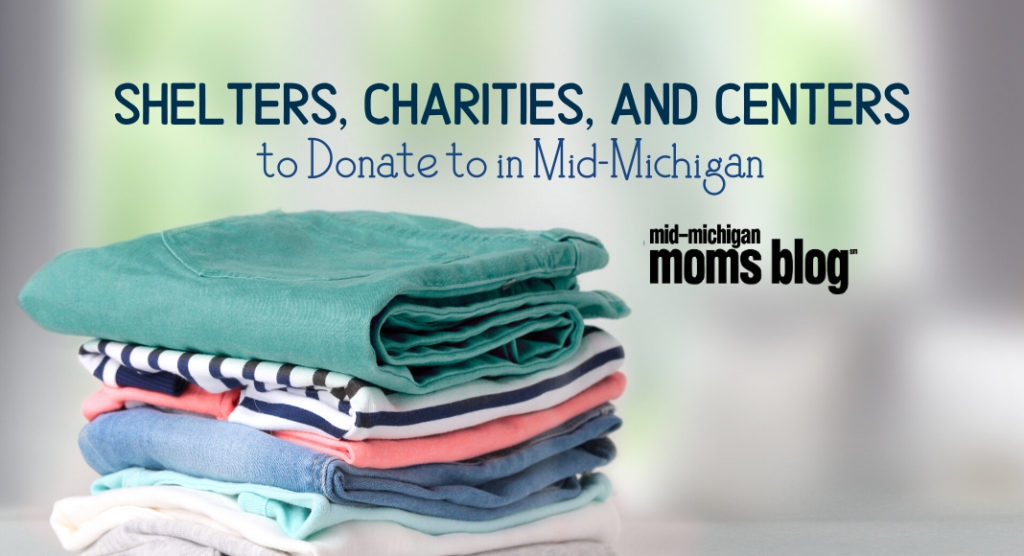 To help make donating items go smoothly, here are a few donation courtesies:
Clothing and accessories should be in nearly-new or gently-used condition.
Please only donate items that are in working condition. Throw away anything that is broken or non-functioning.
Organizations greatly appreciate every donation. Unfortunately, due to safety, legal, and/or environmental concerns, many cannot accept some items. Double check prior to dropping items off or arranging for a pickup.
Do you know of any organizations that accept donations that we should include?
Please leave a comment below, so we can add them above.
Check out all of our guides and resources to the Mid-Michigan area here!
From the best pizza to play groups and where kids eat free – We've got you covered.